Content and Keyword Analysis Tools always help to create a quality content either it is for awareness, consideration or decision stage and visitors can become a customer or a regular visitor. Nowadays, the web is full of tools dedicated to the analysis of free or paid content. It is as if the web itself brought solutions to the websites for them to perform. We will see the importance of Google for all these tools that try (somehow) to align with the various algorithms of the American franchise. The purpose of these analyses is to ensure the design of relevant, effective and unique content.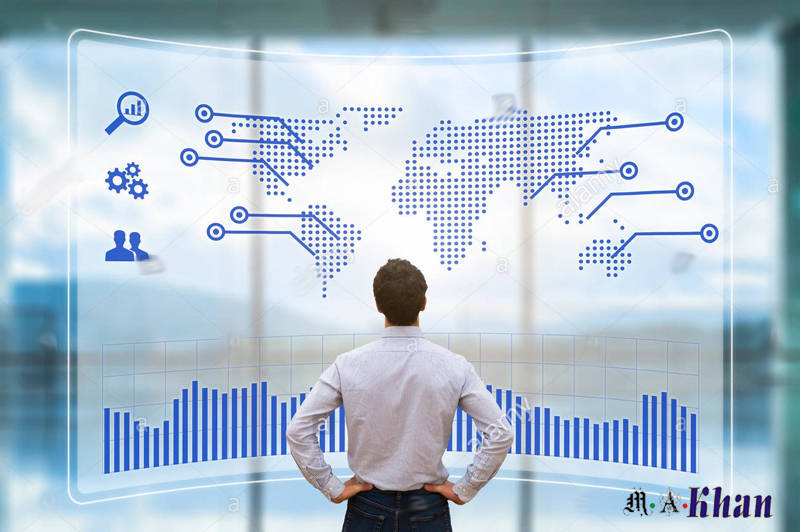 To do this, we offer a list of the top 10 content analysis tools on the web. Here you will find software definitions, tips, team reviews and the cost of each online tool. We will also discover that France is a major player in SEO with a multitude of SEO tools that are both modern and efficient.
Any good referrer must know these tools and control a great deal to ensure that its content is "Google Friendly". The complex art of SEO requires technical support offered by software on the web. Let's start with one of the most famous SEO tools…
Top 10 Content and Keyword Analysis Tools on the Web
1) Visiblis: The Precursor of SEO Semantics
The Visiblis tool allows for effective content analysis with an often revealing scoring system, and for it to be important, the concept of a blog article must be acquired. Indeed, nothing better for your site than to create articles (more than 1000 words) with meshes (keywords highlighted, anchors and hypertext links in the article). Thus, Google will understand that your site is recommended in an article that speaks about the subject (keywords in bold, for example).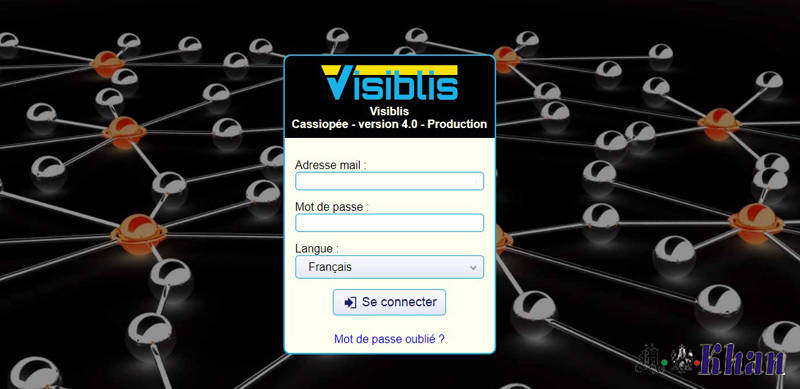 To find the right words, Visiblis was the first semantic analysis tool to provide a solution. It allows testing the quality of texts, titles and semantic cocoon with respect to a single keyword. It is also able to propose co-occurrences to add in your texts to improve them on an SEO plan.
Advantage and Disadvantage
The perfect tool to improve semantics and become Google Friendly faster and more efficiently
Ability to create semantic corpora
Use not facilitated by the slowness of the tool
Only paying and the most expensive of its category
The Cost
SAAS software totally paid. 3 possible packs (Discovery, Freelance, and Agency) beginner to 10 € HT/month but with few options.
The Alliance Web Notice
"There is nothing better than Visiblis to create Google-friendly content and position itself with this strategy used by many SEO agencies. This content analysis tool created by Jérôme is based on extensive R & D work. In addition, it has multiple simple and fast services, even offering a beta test to the best users who can then issue a professional opinion on the update. Nevertheless, its price remains important, especially since the recent arrival of new software (like seo-hero.tech), totally free. "
2) Can I Rank: The Keyword Analysis Tool that Simplifies Your Life
Can I Rank is a tool for evaluating the number of requests by keyword; it allows its users to know if it is relevant to position themselves on this or that keyword. The plus of this SAAS (online software) is that it offers the ability to compare itself to various competitors based on on-page SEO metrics, page authority, and domain). It is relevant to use it for each position on keywords sometimes too ambitious.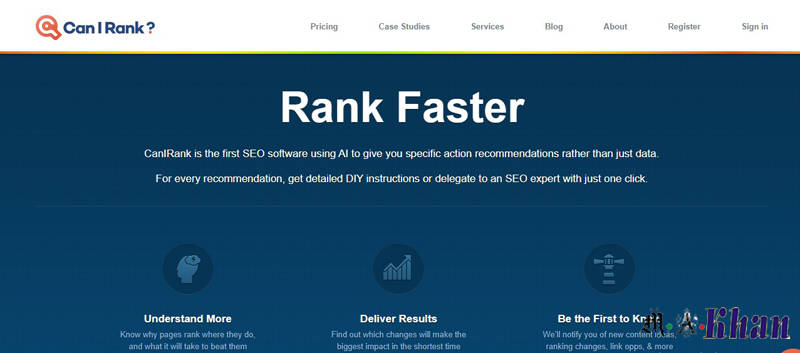 Advantage and Disadvantage
A complementary tool with other SEO software (SEM Rush, ahrefs, moz …)
Uses a database (over 200,000 websites to compare and determine the key factors of success)
Aging platform
The free version does not offer many possibilities to be effective
The Cost
SAAS "freemium" type software with a high first price ($ 49 / month) but offering the vast majority of options.
The Alliance Web Notice
"An interesting online tool, the free version is too light for an accurate analysis. The paid version (even the first (DIY individual) is very expensive.
3) Analyze SEO Content on-page With the Best Tool: RYTE
This is the most effective on-page SEO analysis tool of recent years. Founded by Marcus Tandler, German is one of the most respected internet experts in the world. RYTE.COM allows an incredible analysis: it makes it possible to identify keywords used by sites using themselves keywords similar to yours! In other words, it offers an automated view of the keywords used by your competitors. All that remains is to use the same terms and to "rank" on it.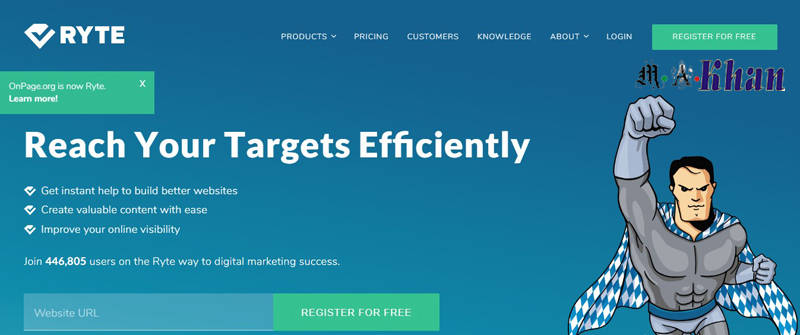 Advantage and Disadvantage
The best on-page analyzer on the net
Allows multi-format exports (paid version)
Fast and multi-support help service (for a fee)
Available in French
Modern interface and relevant graphics
The cost is very high
The Cost
SAAS software of the "freemium" type with a crawl of 100 URLs per month (very, see too low). Pack paying beginner at $ 119.90 / month.
The Alliance Web Notice
"Although this is probably one of the most technical SEO tools in the world to emulate Google's bots, we doubt that price will not be a drag on its use. Even if at Web Alliance we have all the tools. "
4) Give a Topic to EpicBeat, and Find out Which Format of Content is the most Powerful
This online software allows with a simple keyword (SEO, football, dance …) to find what content is the most popular on this theme. So you can report this to your industry (eg SEO) and EpicBeat will give you the category of content causing the most actions (impressions, commitments …) whether it is a photo, video or simple text. In addition, this tool allows you to find influencers by theme and quickly see what type of content they use to publish.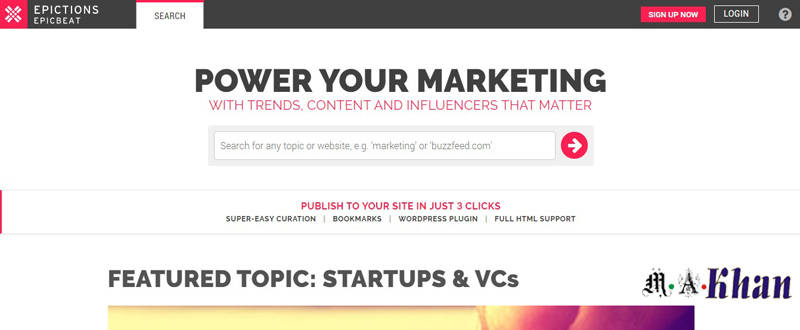 Advantage and Disadvantage
Perfect tool for measuring trends by country and content in relation to a theme
Easily find segmented influencers by category
Export the results to .CSV and .XLS files
Few possible actions in the free version
Results sometimes irrelevant (when the request is too wide)
The Cost
SAAS software paying 99%. The monthly rate of $ 49 / month.
The Alliance Web Notice
"If you have this tool, it will be easy to find the ideal content for your future publication. Today more than ever the reach (scope) is important.
5) nTopic, The Tool that will Make you SEO-friendly
The nTopic tool helps to ensure the relevance of content. Indeed, it is enough to deposit your text for analysis. The software will then be responsible for making your post more Google-friendly by offering you keywords and co-occurrences based on your intended expression and excluding off-topic topics harmful to any SEO strategy. Thanks to all this, your content (and therefore the site where it is posted) will gain position. The price of nTopic is relatively low which allows offering a good quality/price ratio especially if you are in the optics to accelerate the writing of contents.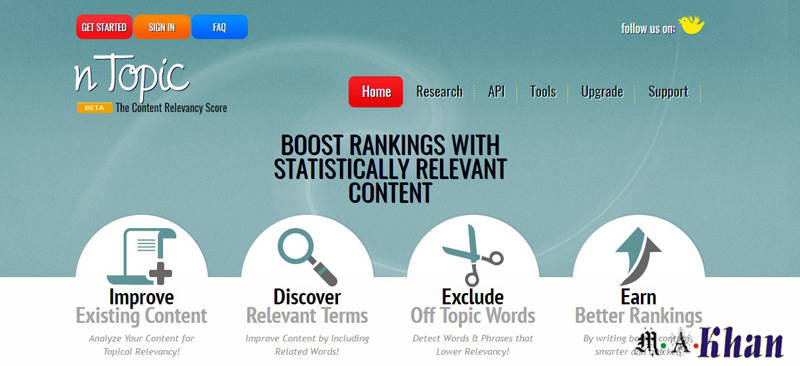 Advantage and Disadvantage
Powerful software and modern interface
Available in WordPress plug-in, very useful for your blogs
Low cost
Does not offer many features in free version
Only available in English
The Cost
SAAS software paying 99%. The monthly rate of $ 49 / month.
The Alliance Web Notice
"Although useful, nTopic must be able to train in the development of SEO content relevant to SEO. Thus, once this method acquired, this software will no longer be essential. Until then, using it is an additional asset to your site or blog.
6) Avoid Duplicates with Plagium
All students know the famous Urkund software, the anti-cheat par excellence that analyzes the various contents (internship reports, memoirs, literature reviews …) in order to assign a percentage of plagiarism. It is the same thing for Plagium even if it is more targeted at companies. It allows verifying if your content is unique or not and, failing that, it will deliver you the percentage of plagiarism encountered in your text compared to the web and the news.
It allows analyzing up to 5,000 characters in copied/pasted format for free and offers a paid service (per page) for long texts, URLs, and files. Available in 6 languages (including English), this semantic SEO tool is essential in case of doubt about the uniqueness of a content. Finally, it allows to compare two files between them to analyze duplicates and offers a paid alert service that is to notify you if a text similar to yours is published.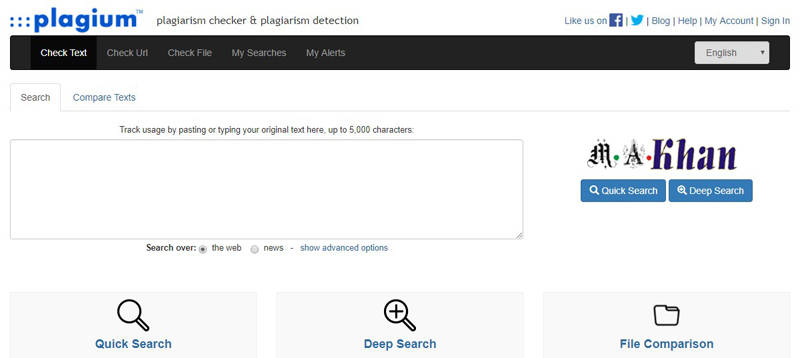 Advantage and Disadvantage
Low cost, no commitment
Available in English
Analysis of text in various media (Word, PDF, Txt, URL …)
Is not 100% reliable on finding identical content
Aging interface
The Cost
Free online SAAS software up to 5,000 characters copied/pasted. Billing on the page for other services.
The Alliance Web Notice
"This online SEO software is very convenient for checking a text whose source is not clearly identified. Fast, with a pay per page system, Plagium will always find utility in a company that writes and sub-contracts content. Nevertheless, as we will see in the "bonus" part, another tool (certainly paying) offers a superior experience »
7) With Text, Tools Compare to TOP 10 Keywords of the Moment
This online tool named Text Tools is the ally of the semantic tour SEO. Indeed, just enter a few keywords and the latter is responsible for researching its database. The goal is to offer you co-occurrences with the best performance on the web. This analysis is done in relation to the different search engines of Google (by Country) and to your competitors (comparison of content compared to organic positioning). The plus of this tool is that it uses a TF-IDF (Frequency-Inverse Document Frequency) weighting method to evaluate the importance of a search term relative to others.
In short, Text Tools offers to analyze your content (website, article …) and helps you to make this same content more visible on Google through its proposals for keywords, co-occurrences, synonyms, and variants.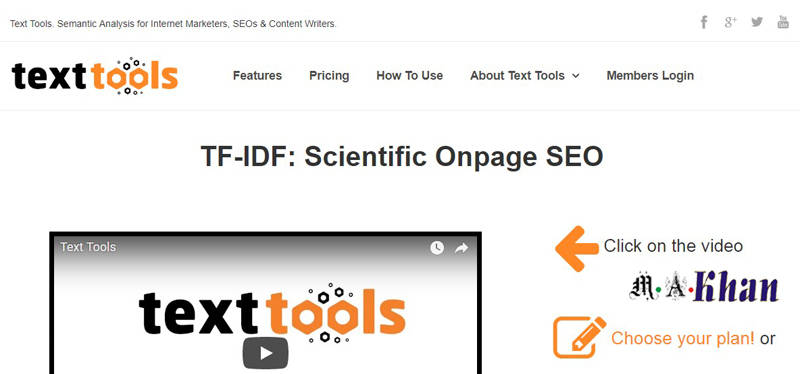 Advantage and Disadvantage
High accuracy of results
Allows targeted traffic
The algorithm is based on a proven mathematical formula
100% paid software
Available in English only
The Cost
SAAS online software totally paid. Price starting at $ 27 / month.
The Alliance Web Notice
"With this online semantic tool, there is no excuse for misusing keywords. Nevertheless, other (free) tools offer a similar service, but of lower quality ".
8) YoRocket Optimizes Your Organic CTR
Although initially secondary to another tool (Backlinko), this WordPress plug-in allows a strong optimization of the CTR (click rate). The advantage of this tool is its ease of use, indeed, just enters the title of this page so that it can offer several recommendations.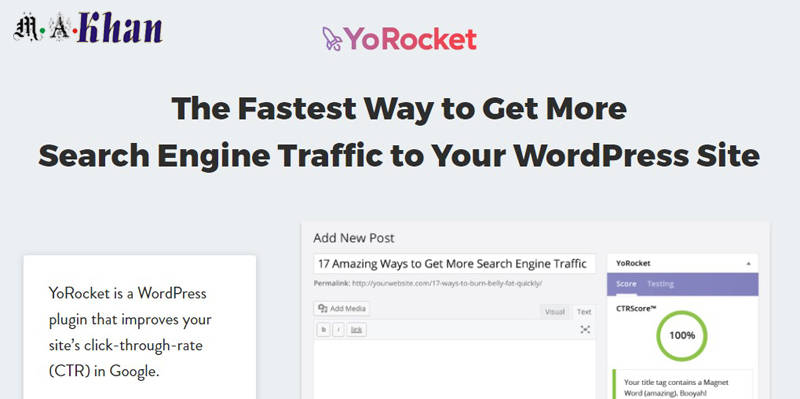 Thus, YoRocket allows comparing (via the "Title Tag Testing" option) two titles of articles and/or blogs compared to each other by comparing the visits by days. Thanks to this, we can choose the title offering better traffic based on the CTR score. Their site includes a multitude of customer testimonials and proofs, which guarantee that optimization, made in YoRocket works and boost the natural positioning.
Advantage and Disadvantage
The Title Tag Testing tool is useful and well thought out
Return on investment is real
Ease of use
Does not require any commitment (cancellable at any time)
100% paid software
Available in English only
The Cost
Online paid SAAS software (but with regular promotions). Price starting at $39 / month with sample features.
The Alliance Web Notice
"This content analysis tool is both useful and exclusive, these tools are relevant and its results reliable. We recommend the use of this software for content creation by beginners or not. "
9) Discover Keys4Up with its Intelligent Suggestions of co-occurrences
As you probably know, adding synonyms to your targeted expression (main keyword in H1, H2 and bold) of the same theme will improve your positioning with Google (we are talking about latent semantic indexing). This is where Keys4up comes in, as the name implies, it will propose themed variants on your targeted expression in order to enhance your ranking with Google. While many tools offer this type of service, but it is not like the majority of these.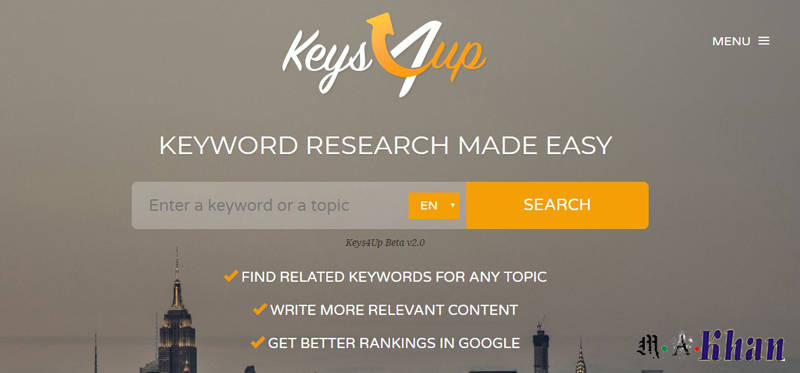 Indeed, Keys4Up does not only offer more or less relevant variants depending on your keyword, it understands the meaning of each word.
Advantage and Disadvantage
Beta available in 5 languages
100% free
Simplicity of use and sobriety of the interface
Research and intelligent proposal of co-occurrences
Less relevant tool in French
The Cost
SAAS software online. Totally FREE with registration.
The Alliance Web Notice
"Widely used by agencies, Keys4Up is one of the best (if not the best) synonym generator. It respects the logic and the theme of each keyword. A Google database would be a plus, deal to follow … "
10) Alyze.info: Weighted Density Analysis
Online tool quite basic but bringing a plus to your SEO semantic analyzes of a page or a simple text. The speed of the software is high and suggests (beta version) changes to make.

Alyze.info is mainly a SAAS system of ranking of keywords according to their density. It counts the number of synonyms/occurrences of a keyword present on a page. Designers are trying to get as close as possible to the search engines (mainly Google) in order to offer a software in total adequacy with the Californian firm.
Advantage and Disadvantage
Speed of the interface
100% free
Aging interface
Have some bugs (beta, https …)
Complex interpretation of results
The Cost
SAAS software online. Totally FREE and not requiring any registration.
The Alliance Web Notice
"The software is quite basic, it's free and interesting, and its weighted density analysis is useful. Not suitable for more advanced semantic analyzes.
Bonus:
Kill Duplicate, the anti-plagiarism tool that shakes the less imaginative
This great tool named warmly Kill Duplicate is close to the Plagium tool seen a little higher. Indeed, in addition to real-time detection of duplications (the content of an article in your blog for example), the latter offers weekly scans, an identification of thieves (partnership with who.is) and especially a comparison of content.

Thus, the "fraudsters of SEO" will have to behave well, because with Kill Duplicate nobody is safe from a Padawan or a Yoda (names of tariff formulas of the site) warned thanks to this tool certainly pays but a performance and relevance superior to the competition.
Advantage and Disadvantage
Best anti-plagiarism software in its category (relevance, features, and performance)
Uncluttered multi-language design
Site "protection" system very interesting
100% paid
Still and always in beta phase
The Cost
SAAS software online. Fully paid with a starting price of 19€ / month, enough for very small businesses.
The Alliance Web Notice
"The beta of Kill Duplicate is more than enough for an optimal use, the offers are multiple and adapted to all the companies. This tool is used by Web-Alliance because it exceeds, in our opinion, its rival Plagium in terms of functionality and design. "
To Conclude…
All these tools complete the guide for the perfect reference. Whether it is a keyword analysis tool, on-page sites, a content suggestion, a semantic comparison … The software available online is diverse and varied but only one goal, to make you love Google. SEO (Search Engine Optimization) has a moderate cost, mainly related to the time worked. A good SEO strategy supported by powerful tools ensures a comfortable position on the front page of the North American leader.
Finally, one of the most important concepts in this area is the day before. Indeed, the codes of the web and SEO are both unstable and unpredictable. A regular and thoughtful watch is the only way to remain competitive and ensure an effective SEO and prolonged in time. For more information, visit the M.A. Khan Content and SEO page.