It's been a few weeks since I posted on the blog. I am currently working on several projects which I will talk about later on this blog and on the Makhan mailing list.
In the meantime, I decided to share eight marketing strategies to consider promoting your coaching, consulting, training or therapy activity.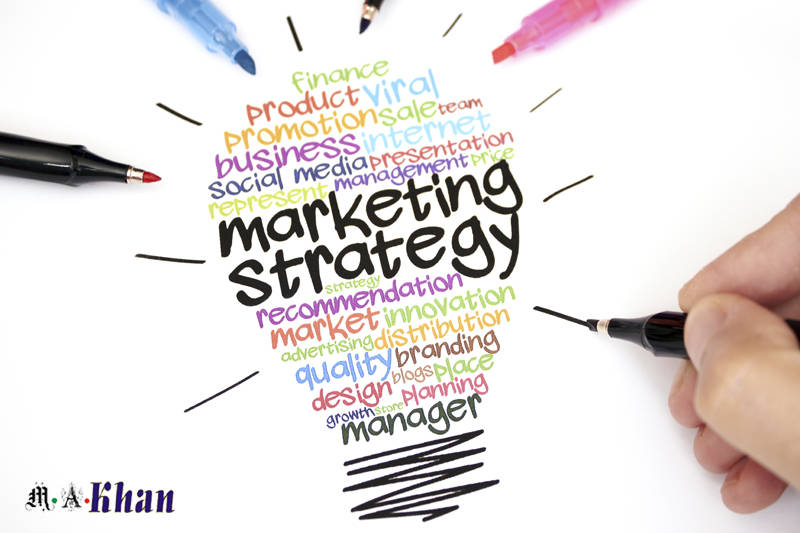 Without a marketing strategy, you have no structure, no direction and no priority in the activities you need to do to find customers and make them come to you. Many independent professionals make the mistake of thinking that for them it's different – then the rules that apply to companies in their business approach do not apply to them.
Yet they are still questioning their skills and expertise because they cannot see their customer search activities succeed. Most of the time they are very good coaches, consultants or trainers but the lack of customers leads them to question their entire journey.
Reality?
When you do not get the results you want, you need a new skill.
When you are an independent professional and you want to have customers, do not hope to reinvent the wheel but instead apply proven marketing strategies to accumulate as many prospects as possible to convert a part into a loyal customer.
We must also recognize that being independent, we must accomplish the task of the three pillars of a real business: accounting, activity and … marketing!
Part of your weekly work is to promote your business using existing tools, known and recognized for their effectiveness.
The principle of each of these strategies is to put yourself in front of the audience that you have decided to help and to have a convincing and focused message on concrete benefits that meet their needs.
8 Marketing Strategies to Find Coaching or Consulting Clients
1. Free Conferences (or paying)
Hosting free or paid conferences is a great way to become known as a professional and expert in your field to businesses, groups and local associations that are potentially interested to welcome you to hear you share your science with its members or employees.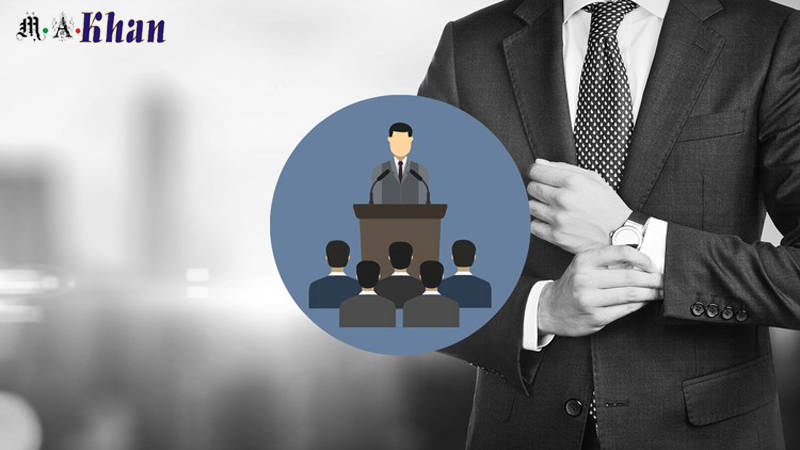 This is a very good opportunity to be put in front of a set of potential customers following the organization to which you addressed. You can multiply your efforts and address dozens of people at once.
This requires, of course, good speaker skills which is a real skill to acquire but it is well worth the effort. Even if you do not sell anything during these conferences, you can take the opportunity to retrieve the email of participants and add them to their agreement to your mailing list.
2. The Media
Microphone-small Media, such as radio, television and the print media, are great ways to get people talking and make you more credible with potential future customers. We always give a lot of credibility and trust to a professional we've seen on television or heard on the radio.
Why?
Because it is assumed that the journalist did an investigation upstream and that there is a form of conditioning to believe what is heard on radio and television.
You can play this in your favor and spread your message on high-reach media to increase your visibility, your credibility and to be contacted by people in demand for what you have to offer.
In this case, your best asset is the press release that you can use to communicate on a host of events related to your business:
Organization of a training or seminar
The release of a new product or service
Uploading your site
The animation of a conference
The anniversary of your activity
A news in the news that is relevant to your business.
There are many reasons to publish a press release, and there are mass press release sites for thousands of journalists at a time who are looking for interesting stories to publish for their readers. If you help them to have such a story, you have a good chance of getting their attention.
For example, you can turn to the following sites:
Free Press Releases:
As the name suggests, these releases are free, but they are not broadcast to journalists. Although it improves the SEO of your site by allowing you to put a link to it, journalists usually expect stories to come to them and receive dozens of releases a day directly in their inbox.
http://www.communique-de-presse-gratuit.com/
http://www.autopromopro.com/
Press Releases Paying:
These sites are paid and allow you to broadcast your press releases to categories of journalists specializing in different types of press. You can choose the categories most likely to cover your story.
http://www.pressodebit.com/
http://www.24presse.com
3. An effective online presence
Having an online presence is a very effective and inexpensive marketing strategy to know and apply what works. During the online training developing your customers, learn how to make possible your effective online presence.
In the long run, you want to bring your prospects to your mailing list.
Why?
Because it is an inexpensive and secure way to stay in touch and promote your events, your products but also your services.
Our newsletter is a very good source and I invite you to subscribe to receive a lot of information.
4. The organization of webinars and teleseminars
Teleseminars and webinars are excellent promotional tools to organize online conferences to facilitate your audience. These tools allow you to contact different organizations to arrange the free conference on their interest.
It's a win-win operation: you give useful information based on your expertise to customers potentially interested in your services. The organization cost is very small and allows several targeted prospects to get to know their problems.
You can access the following article for more information on choosing a good webinar system.
5. Partnerships
This strategy is very effective because by simply taking a few minutes to put on paper the other services. You can create effective partnerships to put yourself in front of your audience.
You can make sure to recommend this partner to your mailing and be recommended by this partner to its audience. Everyone wins and no need to pay a dime to make yourself known and you are in perfect synergy.
The easiest way for this kind of strategy is to have a mailing list system and also set up an affiliate system that tracks the sales made through your partners.
6. Customer references
Using references is what most freelance professionals use. However, it is often non-conscious. They rarely have a systematic way in place to get referrals from people who may need their help and guidance.
To use this strategy, set up and test with your existing customers and see which works good.
7. Social media
You can find targeted prospects through social media to invite for webinars and discover your offers. These are good places for excessive promotion and allow you to find profiles and bring them to your site.
Do not try to sell anything or invite thousands of random friends to an event you organize. Take a targeted approach and offer an online conference to know more about you as you go.
Of course, you have to choose the right platform to promote yourself. YouTube, Linkedin, Facebook, Twitter or MySpace are the most popular platforms with quality profiles.
8. Direct mailing
This prospecting strategy remains effective. The goal is not only to sell but rather to make the prospect by giving free gifts. Your free gifts (PDF report or audio program) will allow you to educate him.
Your mailing list is the heart which you can buy from us.