A new form of online advertising/marketing?
The Internet is constantly changing, offering completely new online advertising and marketing strategies and techniques.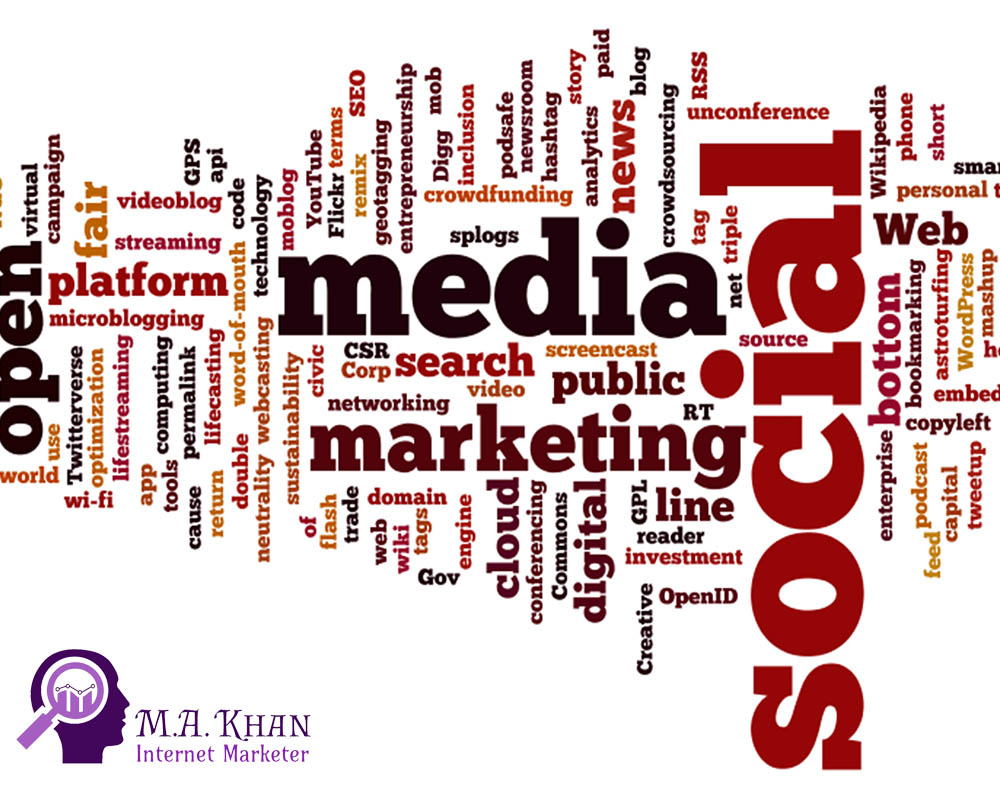 Internet Marketing – Viral Marketing
Like a virus, a message in this marketing approach is to spread among Internet surfers, promoting the image and awareness of a brand or company. The SMM uses targeted multipliers, which are well networked on the internet. For example, in Internet marketing, you receive trial versions of new products or special advertising films with an informative and/or entertaining character. The product messages, in whatever form, pass on to social media marketing to your contacts on the net, which in turn make their friends and acquaintances on it. The dissemination of your information and its speed depend heavily on your networking.
Basic questions and considerations:
1. What does SMM actually mean?
What is Social media marketing? It is a new form of online marketing that achieves a close link between product, brand, company, and consumer through participation in various social networks. SMM may also be suitable as an interactive ad for your company or target groups.
2. What are social networks? (Social media)
Social media are platforms/websites that serve to exchange opinions, impressions, and experiences. With these networks, it is possible to attract a large number of readers or viewers and thus potential customers for themselves. Viewers are encouraged to engage with the post and expand their social network accordingly. These networks are now not only meeting places of many millions of surfers, they are now developing as gatekeepers for access to the Internet. Today's Internet user no longer searches Google News for breaking news but shows his way through the social network's timeline with friends and acquaintances.
The most important social networks/platforms from a German perspective:
Facebook claims to have around 400 million active users around the world, spending an average of about half an hour a day on the network, with 15 pages being accessed. If you are networked with acquaintances and friends, there is always something to do in the networks: read and comment messages, post messages or blogs, view and upload pictures, make contacts or follow link recommendations, etc.
Xing is a platform for visualizing the contact network. You can tell about "how many corners" the user knows another. Again, you will find numerous community features, such. For example, the search for areas of interest with around 27,000 specialist groups and forums. A sensible use of the platform is however subject to a fee.
Twitter is a public journal, which even journalists consider to be the fastest press release in the world. Technically, Twitter messages can be easily maintained and updated worldwide via web pages, mobile phones, desktop applications, web browser plugins (a program that installs in the web browser, such as Firefox) and widgets (a small program that integrates with another program). Particularly interesting in terms of multiplier effect is the possibility of networking with Facebook paired with a link to a website with the latest news. When an article is published on your homepage, an entry can be made automatically on Twitter and Facebook.
YouTube is a social networking platform for sharing video clips. Users can watch and upload videos for free. Films can be judged by users and saved in favorite lists. A well-made video spot of your company can help you here, if necessary, to gain prominence, because with YouTube daily 65,000 movies/clips are uploaded and watched 100 million.
Read also our hot post Tips For Integrating Social Media With SEO
In addition to the featured social networks, there are others and in the future, there will always be more. To portray everyone here would be beyond the scope of the framework, so only the most important platforms have been described. By and large, all of these networks are similar but serve different audiences. In our view, Facebook, Twitter, YouTube, and Xing are currently relevant for companies. For each platform exist so-called apps, which allow a maintenance of the social network structure also by mobile phone.
3. What are the benefits of this type of advertising/marketing?
Mass media, including SMM, allow anyone to be globally present.
In contrast to other mass media (TV, print, and radio), this form incurs little or no cost, since the creation/ production/development does not require external service providers.
Advertising in print media, TV and radio requires in-depth specialist knowledge, while the knowledge required for SMM is minimal and can be acquired quickly.
SMM is always up to date. Without delay, content/articles can be brought closer to the interested party. Mass media, on the other hand, are often subject to long development and production periods.
In return for other media, SMM can be changed without delay and can react quickly to publications.
Read also What are the Impacts Of Social Media On Business
4. What are the goals of the SMM?
Increase the number of visitors to your own website
customer acquisition
Improvement of the brand image
Expansion of brand awareness
Further and new development of products
5. What are the most common strategies for SMM?
Building a user community (community)
Make page content easier to find (social media optimization)
Establish customer contact
Building reputation, trust, and credibility
Information collection, community knowledge
Direct contact with the community through events/news
We are happy to assist you in the area of marketing strategies, just contact us.