Expand the features of your favorite browser by installing the best free Google Chrome Extensions.
Do you use Chrome? If in its basic version, Google's browser has the minimum union to view your favorite sites. It is perfectly possible to customize it with third-party extensions.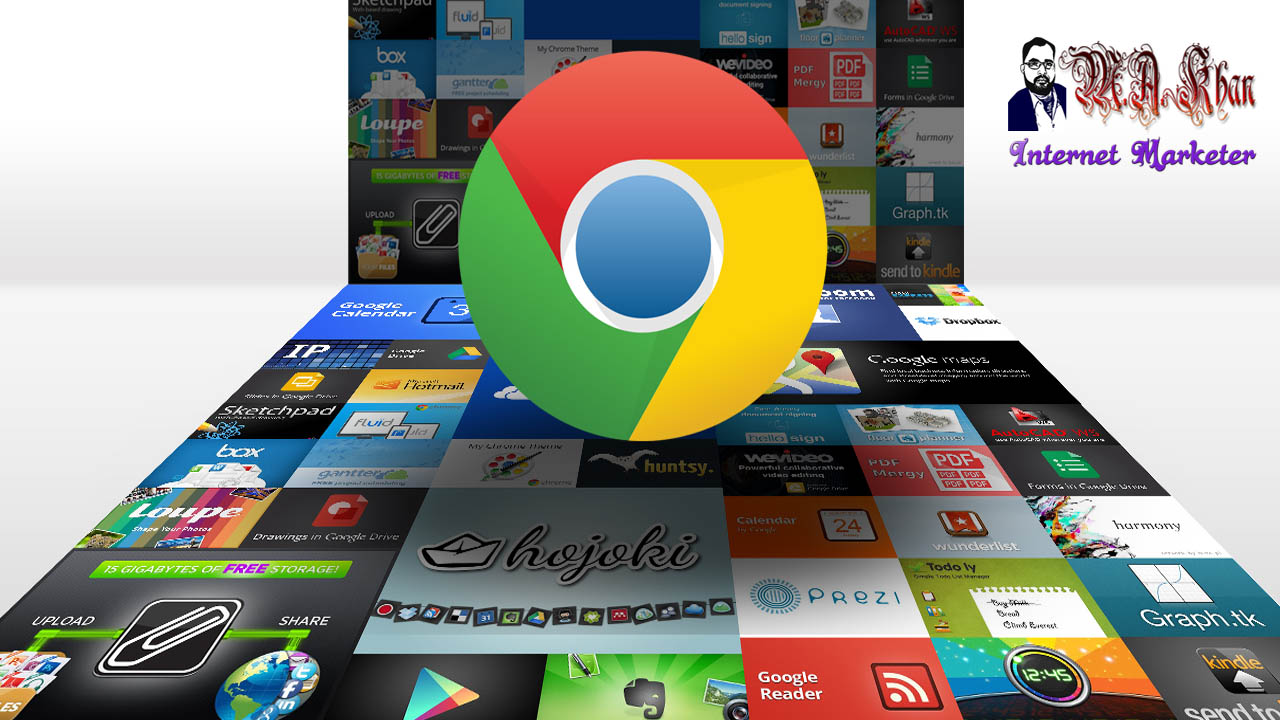 Available on the Chrome Web Store, these plugins help fill some browser gaps and dramatically improve your Chrome usage. Our team has collected best Google Chrome Extensions for you to design a web browser corresponding to your needs.
Optimize your browser
The advantage of Chrome lies in its flexibility. To make the most of it, many extensions aim to optimize the basic functions of the browser. The result is a faster and more comfortable browsing experience. With Data Saver, Google makes its own servers available to its users. The loaded pages are first compressed on the servers in question before being displayed in Chrome. As a result, you consume fewer data and enjoy a more regular navigation.
Internet abounding of diverse and varied contents, it is not rare to finish confronted with a window saturated with tabs, often vectors of the deterioration of the performances of your navigator. The Great Suspender stands out as an effective solution against the excessive consumption of your computer's resources and offers to put unused tabs on standby, freeing up some of your PC's memory and making your Internet browsing more fluid.
The multiplication of tabs quickly breaks the ergonomics of a browser. Tabs Outliner solves the problem, grouping all active pages in Chrome by domain. The tree structure makes it easy to navigate through the dozens of open tabs and lets you quickly find the site, article, or video you need.
Face tabs pipettes, do not cut the sound of your computer. Mute Tabs By URL automatically mutes noisy web pages based on their address. The extension is based on a whitelist and blacklist system that you fill in with authorized URLs or silences. And if a tab goes through the cracks, an easy-to-access button instantly silences it.
Very detailed, the history of Chrome is no less painful to peel. Better History is restructuring the main lines to make your search easier without having to scroller all of your latest Internet activities. Shortcuts provide access to targeted historical sections by date and time, while the integrated search engine refines your queries by specific terms or domains.
Download Google Chrome Extensions to Optimize Browser
The Great Suspender for Google Chrome (Free)
Tabs Outliner for Google Chrome (Free)
Mute Tabs By URL for Google Chrome (Free)
Better History for Google Chrome (Free)
Customize the Chrome Interface
Tabby Cat and Tabagotchi animate the backgrounds of empty pages, the first with the help of a cat, the second with the help of an indefinable creature. In both cases, you will brighten your browser and find something to entertain you for a few moments, taking care of your critters and collecting fun rewards.
Turn off the Lights offers your browser a night mode conducive to resting the eyes. Activated by a switch, the plugin displays Internet contents in white on black, limiting visual fatigue resulting from low light conditions. A special mode for videos turns your screen into a movie canvas, darkening all the elements outside the media you view.
In many cases, using Chrome means adopting Google as the search engine. Search Manager opens new perspectives by offering you to choose between Bing, Yahoo, and Google. The configuration menu is accessible from the homepage so that juggling between different services is a breeze.
Download Google Chrome Extensions to Customize Chrome Interface
Tabby Cat for Google Chrome (Free)
Tabagotchi for Google Chrome (Free)
Turn Off The Lights for Google Chrome (Free)
Search Manager for Google Chrome (Free)
Improve Productivity
Who has never lost a long text by filling out an online form because of a wrong manipulation or accident when clicking on the validation button? Typio Form Recovery can save your bet by temporarily saving all the content you enter on the keyboard. Then just right click in the empty field to recover the missing text.
If you need to share extended addresses on social networks, consider going through a URL reducer. Among the available solutions, goo.gl URL Shortener does an effective job. Unofficial, the extension shortens any URL on the goo.gl template with a single click on the plugin icon. It is also possible to generate a unique QR code and view the associated traffic statistics provided by the official Google URL Shortener service.
Facing a screen, staying focused on reading is not always easy. To solve the problem, Mercury Reader reformats the content of a web page: the text and the images benefit from a clean display, guaranteeing a more comfortable reading. Another cool feature is that the extension backs up articles you want to see later and sends them directly to your Kindle when needed.
Paper graft to your browser a note-taking block where you write down all the ideas that go through your head. The editor is accessible every time you open a new tab and provides you with ideal elementary tools with support for keyboard shortcuts to quickly format your text. The memos you enter are automatically cached so you can find them each time you start Chrome.
Super Simple Highlighter frees you from text impressions and pencil annotations with its online highlighter. Select any important content and highlight it with colored areas accessible from the right-click menu. From one site to another, the plugin keeps your selections highlighted which you can consult later and copy to the clipboard.
The ultimate tool for who wants to stay organized, Session Buddy automatically backs up your different browsing sessions and allows you to restore them identically after a crash or an unfortunate closure of Chrome. The real benefit of the extension is the ability to manually save tabs and store them in custom directories and subdirectories.
Download Google Chrome Extensions to Improve Productivity
Typio Form Recovery for Google Chrome (Free)
goo.gl Shortener URL for Google Chrome (Free)
Mercury Reader for Google Chrome (Free)
Paper for Google Chrome (Free)
Super Simple Highlighter for Google Chrome (Free)
Buddy Session for Google Chrome (Free)
Navigate Safely
When you surf the web, you probably do not want to see your personal data circulating in the hands of anyone. HTTPS Everywhere secures connections to HTTP sites that you visit by forcing the HTTPS switch when available. The data transiting between your machine and the servers of the domains consulted are then encrypted and protected from any interception attempt.
To complete the use of HTTPS Everywhere, you can install Ghostery. This extension detects Google Analytics scripts, Google AdSense, SiteMeter, etc., and takes care of removing cookies that collect information about your browsing data without your knowledge, such as pixels and tags.
The protection of personal data also involves the maintenance of your browser. Click & Clean cleans up Chrome, removing browsing and download history, clearing cache, eradicating cookies, and stalking temporary files.
Practical, the reduced URLs report a major flaw: impossible to know what content is hidden behind. When you are about to click on this type of address without being completely sure of where it comes from, first think about de-shortening it. Unshorten.it does the job perfectly, revealing the original address, a screenshot of the suspect site and a trust report on the domain.
Download Google Chrome Extensions to Navigate Safely
HTTPS Everywhere for Google Chrome (Free)
Ghostery for Google Chrome (Free)
Click & Clean for Google Chrome (Free)
Unshorten.it for Google Chrome (Free)
Consult Social Networks
Starting the day by consulting your Gmail box can quickly cannibalize your morning. Browsing through your emails makes it very easy to fall into the Hangouts ambush. Because Google's instant messaging is activated with each connection, threatening to catch you in many conversations started by your loved ones. Google Message Verifier saves you the loss of valuable minutes by reporting the number of unread messages in your inbox. No need, therefore, to open your webmail to check the content.
However, you may actually need to have a conversation on Hangouts. And this time, you would like to be able to follow the discussion without having the eye constantly attracted by the arrival of new emails. The Hangouts extension grafts a button on which you just have to click to access an independent window regrouping all of your exchanges.
Blue Messenger centralizes your Facebook and Messenger notifications, displaying in real time the number of alerts received on each service. To know the nature of the notifications, it is enough to fly over the icon of the plugin. Clicking on it will take you to a mobile version of the social network with the ability to juggle Facebook and Facebook Lite as well as Messenger and Messenger Lite.
Users who need to connect to multiple separate accounts on the same social network are happy with SessionBox. This extension manages the multi-account on the same site, which saves you from disconnecting, going through a private browsing window or changing your browser. The different connections are managed within sessions that can be saved and synchronized for later reuse.
Impacts Of Social Media On Business
Download Google Chrome Extensions to Consult Social Networks
Google Message Verifier for Google Chrome (Free)
Hangouts for Google Chrome (Free)
Blue Messenger for Google Chrome (Free)
SessionBox for Google Chrome (Free)
Multimedia
Magic Actions for YouTube offers tools designed to enhance your audiovisual experience on YouTube. The extension puts a menu bar under the videos launched from the platform, allowing you to set the default resolution and read automatically in Full HD or 4K if your speed allows. Other advanced features include volume control using the mouse wheel, movie mode, custom filters, and a screen capture module.
Streamkeys manages many music streaming platforms, offering you to manage playback from the extension icon. The controls are basic but allow to move from one song to another and to juggle between the different compatible sites. We appreciate the support for keyboard shortcuts that we configure at will.
To capture all or part of a web page, think about Fireshot. The plugin prints the entire screen as well as a selected area or the only visible part of the browser. The screenshots are saved in JPG or PNG format in the directory of your choice. Customizing keyboard shortcuts eliminates the need to repeatedly click on the extension icon, saving time.
Download Google Chrome Extensions to Manage Multimedia
Magic Actions for YouTube for Google Chrome (Free)
Streamkeys for Google Chrome (Free)
Fireshot for Google Chrome (Free)
Inquire
Save to Pocket
An inexhaustible source of news, the Internet cannot be exhaustively surveyed and you do not necessarily have time to read everything that interests you. To avoid missing an interesting article, install Save to Pocket. The plugin appears in the right-click menu and helps you to easily save text, images or web pages. Archived content can be tagged and categorized, so you can easily find it in Pocket.
Feedly Notifier
For those who are looking for information and for RSS feeds, Feedly Notifier is a complete and effective tool. Open source, the extension connects to your Feedly account and displays the number of unread streams in real time. By clicking on the icon, you can access all the feeds you just need to click to be redirected to the original article.
Flast Actu
The thirsty for info without Pocket and Feedly accounts will find in Flash Actu an indispensable plugin listing all their favorite press sources. The extension keeps you informed in real time of all regional, national and international news. And if browser-based notifications are not enough to catch your eye, there's an add-on option that lets you display tooltips directly on your desktop.
TinEye Reserve Search
To verify that the images accompanying the information you read online are not mounted or taken out of context, consider TinEye Reverse Search. The extension is nothing more than an inverted search engine able to find the origin of an image that could be misused to illustrate an article on the Internet. Right-clicking on an image allows you to search for the origin of the photo from the context menu. You then get a list of potential sources from which the snapshot would be taken.
Download Google Chrome Extensions to Inquire
Save to Pocket for Google Chrome (Free)
Feedly Notifier for Google Chrome (Free)
Flash Actu for Google Chrome (Free)
TinEye Reverse Search for Google Chrome (Free)
Hope these Google chrome extensions you love and will share with your beloved friends.